No more dull and boring cardboard cup wraps.
Coffee Coozies are an affordable way to show off your style while claiming your cup!
So many options and styles to choose from, you'll definitely want lots of them!
While your at it, they make great office gifts, teacher gifts, great "anyone" gifts, maybe even for that special person at the coffee shop who always gets your order, just right!
We offer a monogram or plain style cup.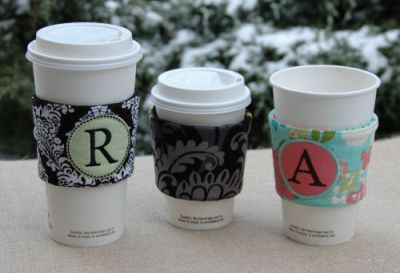 Sorry, but there are no products matching this criteria. Please try again.