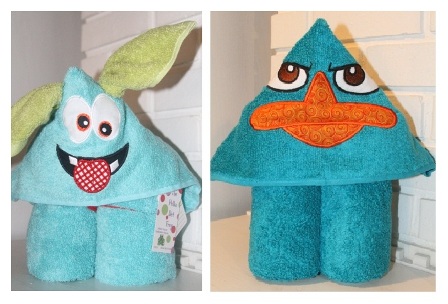 Children will LOVE bath time with our hooded towels!
Our hooded towels are made from 100% cotton, which reduces dryer time to save energy.
We use a regular full size towel, 30in. x 54in.
The hoods of our towels are made from the same materials and then attached to the towel.
Most of our towels come with a wash cloth to match as part of your charater.
We are sure to suit their personality and wants with one of our many different characters to choose from.
However, if you don't find just the right one, please let us know and we will do our best to create it for you!