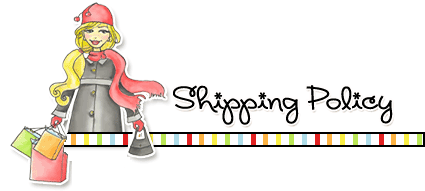 Your shipping charges are caluculated by your cart contents value.
$30.01 to $60.00 = $12.95
Extra large or heavy items will be charge a handling fee acording to the size and weight of the item(s).
We ship USPS priority on most of our shipments. If however you would like us to ship your package through a different carrier, please contact us and let us know those details. We can insure your package at your request as well, for an additional "at cost" charge.
Most items go out within 10 business days. However there are times that it may take a few extra days.
Please allow 4 - 6 weeks for custom and large orders.
During fall and spring months, especially around holidays and special events, it may take up to 6 - 8 weeks.
However if you have a special request and need you items sooner, we have a rush service. Please contact us with your information and we will let you know what we can do for you as well as what the fee would be. Generally it is $10.00 on small orders.
PLEASE NOTE: Shipping charges are standard rates for US only. Shipments made elsewhere will be charge accordingly. We will email you with your actual shipping charges and let you know that your payment will be adjusted. If you are using a payment type other than a credit card, like Pay Pal, you will need to adjust your payment. Orders will not ship without payment in full.
As always, if you have any questions or concerns, please let me know.