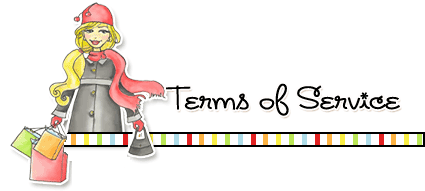 Thank you for choosing to be part of The PolkaDot Frog family.
We hope to have a long and happy friendship with you. We have a few options for you to choose from. All are listed below in detail. There is something for everyone. We offer an affiliate program, drop shipping and wholesale agreements. Due to the nature of our business and our already low prices for our customers, we do not offer the traditional type of agreements. We are not a get rich program. If you do not generally wish to provide your customers with the highest quality products and customer service at the lowest possible prices, the programs and agreements here at The PolkaDot Frog may not be for you. We believe that everyone deserves to have boutique style...not having to pay high boutique prices.
Check out each one and see which one fits your needs.
Our affiliates program allows you to place a link on your site that directs your customers to our site. Any sales that are placed from that direct link, you will receive 15% before taxes and shipping. Our level two program offers you an additional 3% from sales received from affiliates that you recruit. The links will work best if displayed on your home page and with a brief description. We provide this for you or you can send us one you would like to use for our approval. This program allows you to earn a little while not storing inventory. W

e cater to the WAHM and to the creative individual of unique products. The promotion of our products is a must. Links placed on a links page will be declined. We reserve the right to decline any site that we feel does not uphold the guidelines of The PolkaDot Frog. If you have any questions please feel free to contact us.
Our Dropship agreement allows you to sell our items on your site. We provide you with pictures and descriptions for your site. You may set the price as long as it is equal or greater than the prices on The PolkaDot Frog site. You make the sale, collect money, including shipping and contact us with their information. We ship the item out to your customer as if it came from you. We charge your account for the merchandise, shipping that includes a tracking number for your customers and a small handling fee, less your 30%. This is another way to sell products without holding inventory. This will take a little more on your part but also has a higher return.
Our wholesale agreement is a way for you to buy products at a greater return for you. The products that you purchase from The PolkaDot Frog must be for resale in your storefront or online store. These are not for personal use. You must provide us with your Tax ID number. We do require an initial order of $100.00 plus S/H and re-orders of at least $50.00 plus S/H. Due to our handmade products and our already low prices we only offer a 30% wholesale rate.
We require a valid billing address and credit card on file for all orders.
We reserve the right to cancel any agreement at any time for any reason.
If you have any questions, please feel free to contact us.